My new secondary form!
---





Once again, my friends at Ladco Displays have hooked me up! Now, I have a secondary form worthy to compliment the primary tabletop supplied by them last year! Once I get this up & running, I think I'll call it the "Crystal Coil", for the crystal-clear acrylic used in its construction.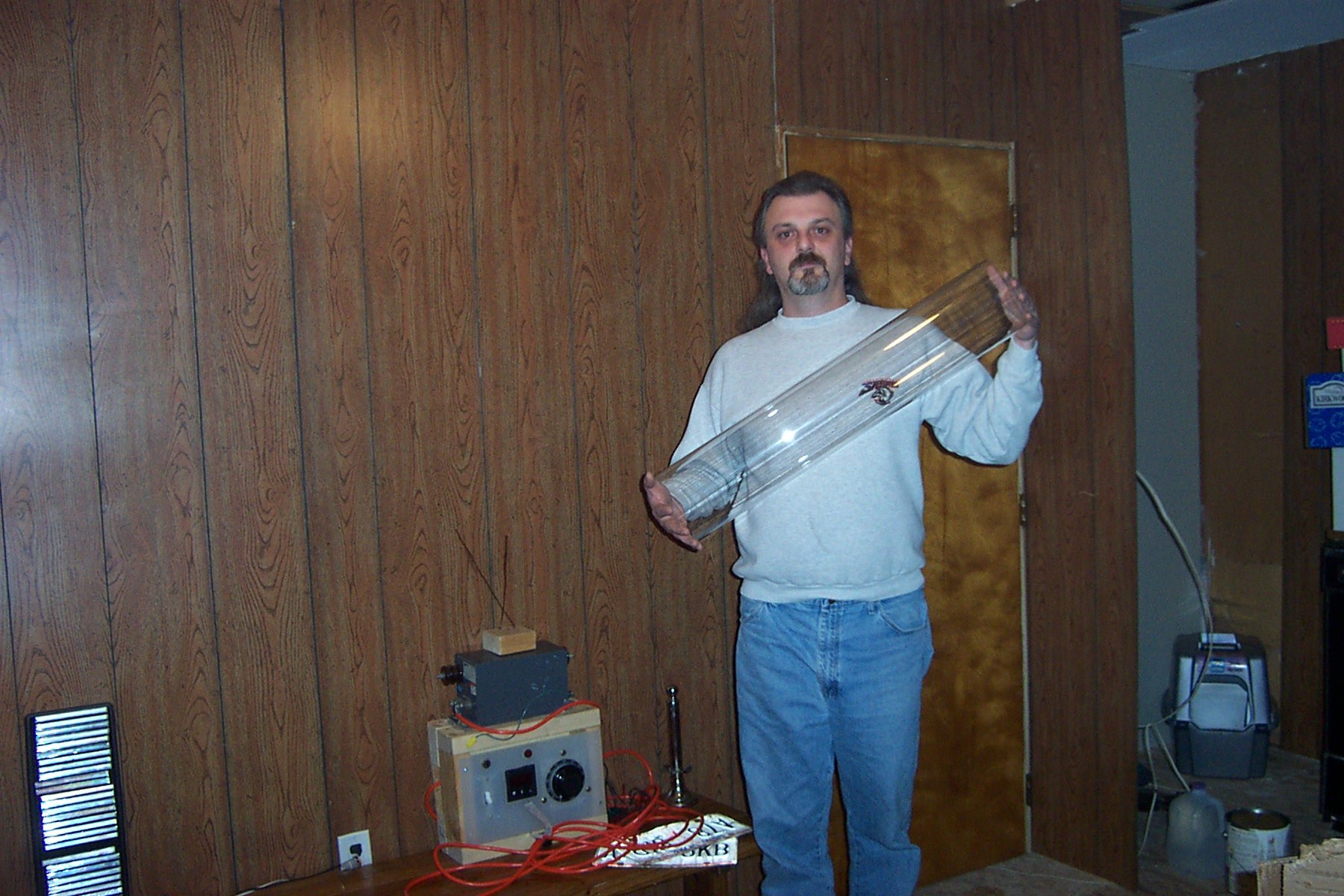 There's my controller & NST off to the left, too. I can't wait to wind some #22AWG wire around this sweetie! That and the caps I got from eBay should make for some beautiful STREAMERS!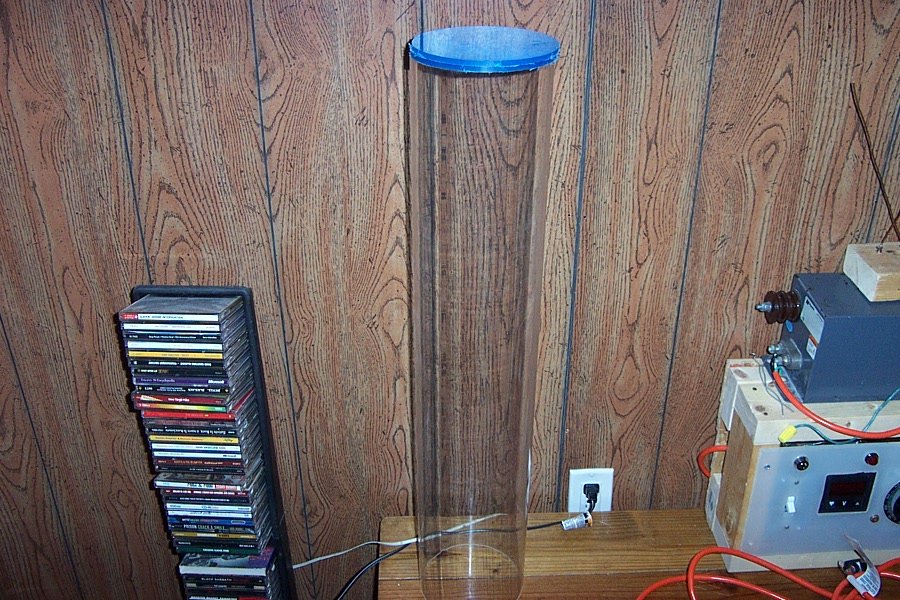 Another shot of my new sec. form, this time with both end caps on top. I thought they were blue at first, but that's just a protective film they put on the acrylic. Woulda looked kind of neat, tho...=)


I was also supplied a generous amount of this...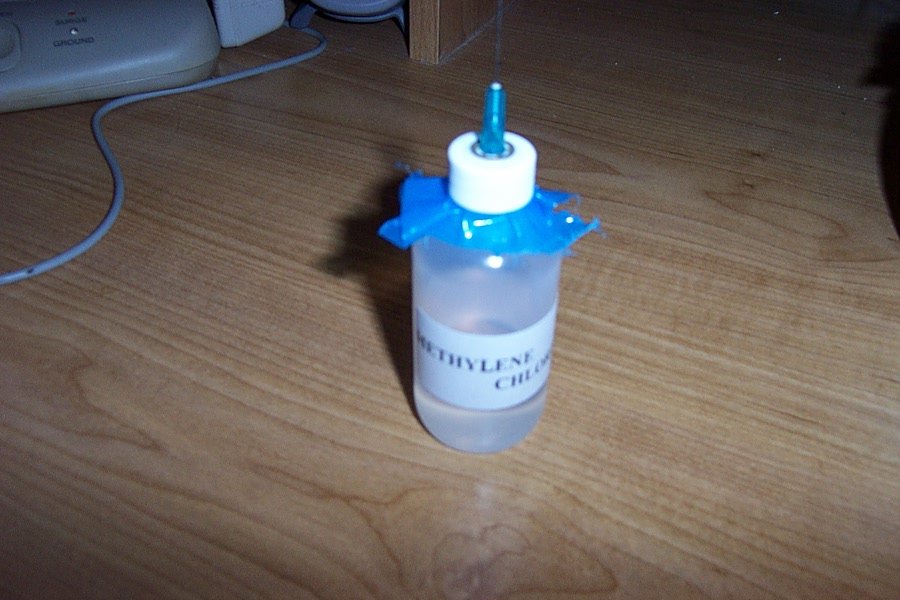 It's labelled "Methylene Chloride"...apparently this stuff breaks down the acrylic on a molecular level and chemically 'melts' it together. Obviously not your run-of-the-mill elixer mixer!


Next time you see this baby, It'll be surrounded by many wraps of 22AWG magnet wire, and (hopefully) sparking like a S.O.B.!



---



Here we go again!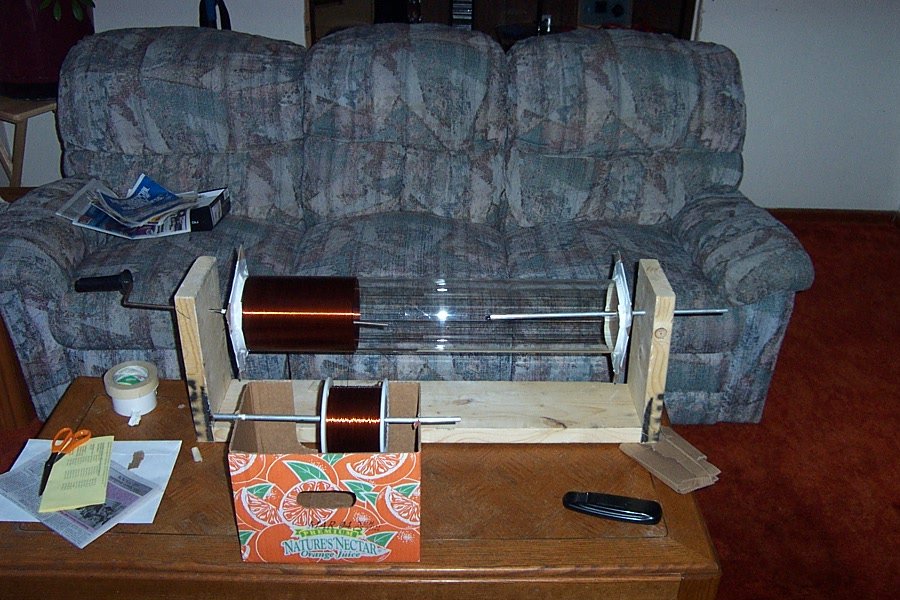 McGyver ain't got nothing on the COILAHOLIC!!! I used my original secondary form jig, capped off the ends of the form with cardboard duct-taped to it. Poked holes in the cardboard, taped the crank end down good, and hooked up the 22AWG wire! Which itself was being supported by an orange juice box from Aldi's! Just goes to show ya what you can accomplish with what you have available!


You, too, can wind a secondary coil!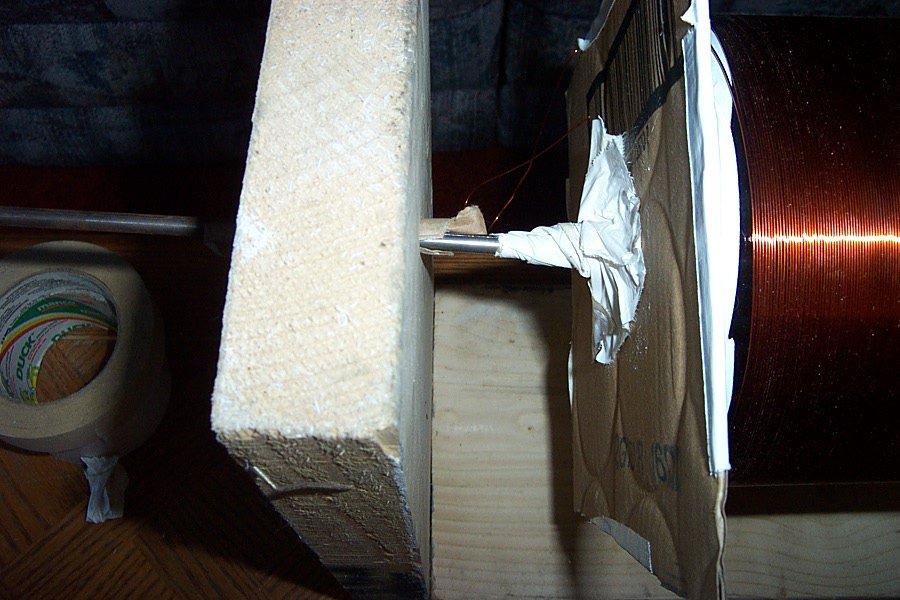 Here's the 'business end' of my jury-rigged winding system! Just a wad of tape holding the crank shaft to the cardboard attached to the coil form.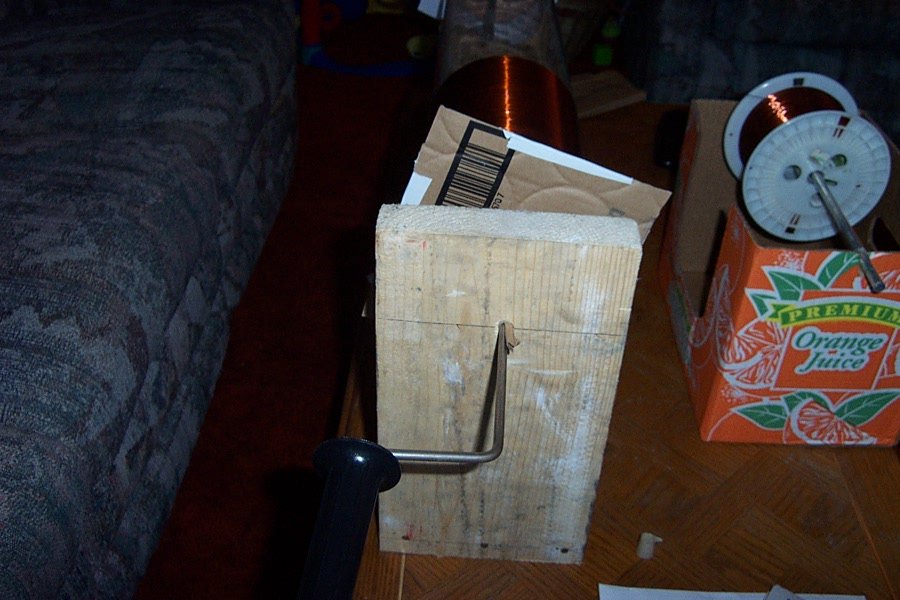 Here's a shot of my 'toilet-snake' crank, mentioned in my first secondary winding page. Works like a charm!!!



---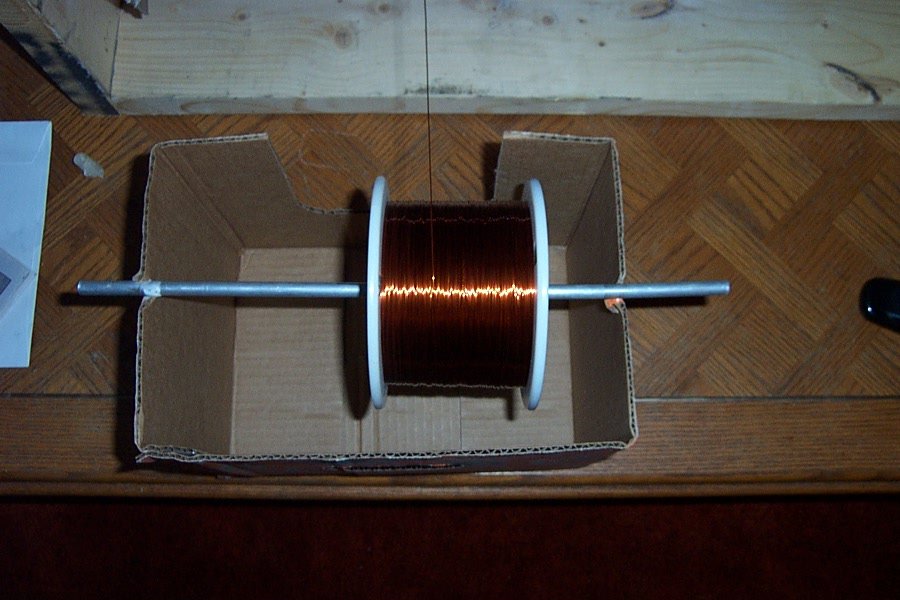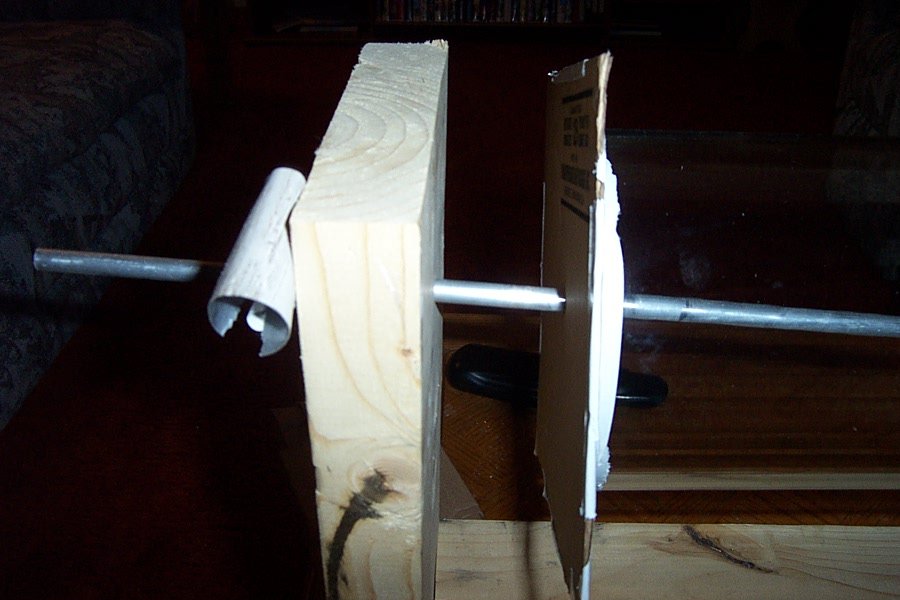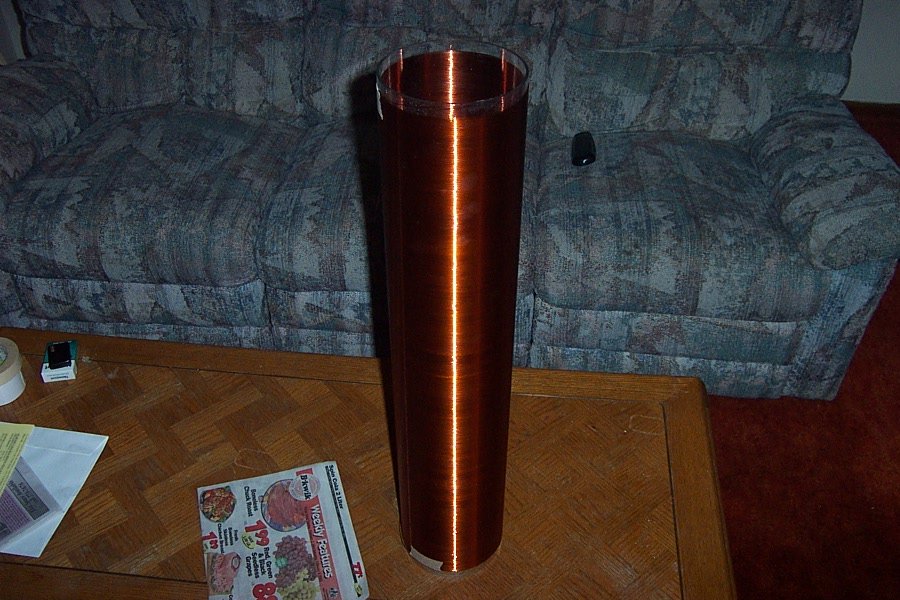 The finished product, before coating with PU and endcaps. Can't wait to fire `er up!!!



---
Back to the home page