I guess I did this backwards, but here's the setup I've been using to make my sparks!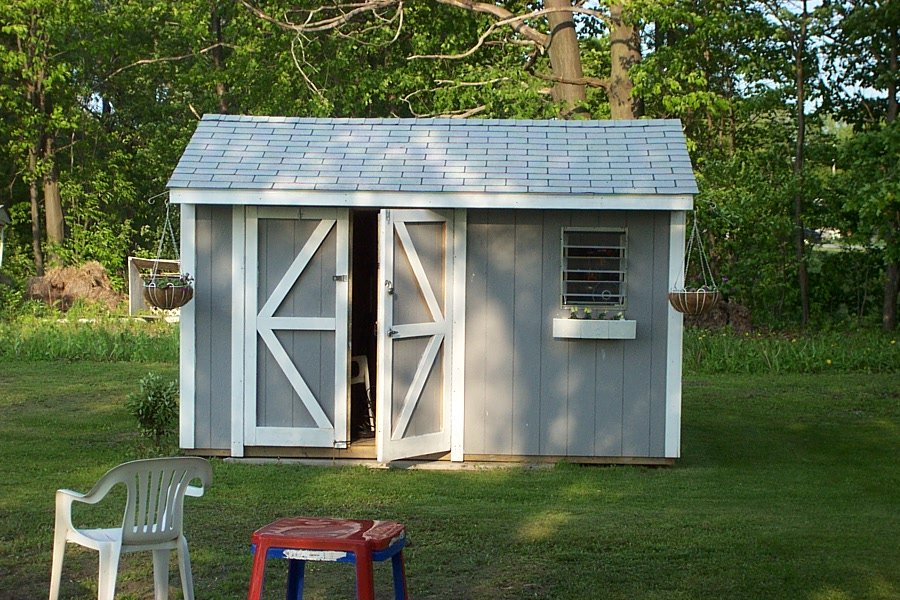 Here's the outside of my humble Tesla 'lab'!


...and here's the Guardian...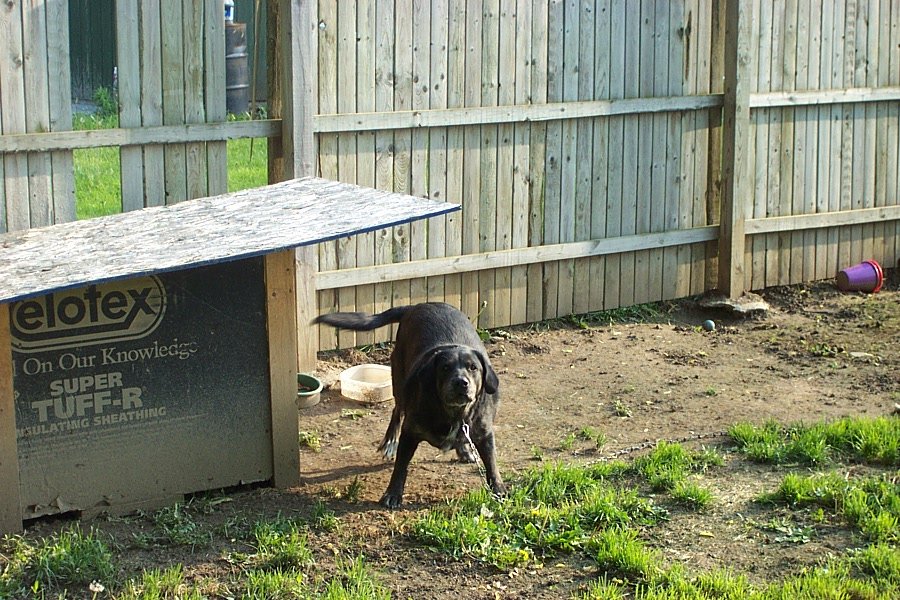 Don't mess with the "Max-Man"!!!


Pic of my tank cap...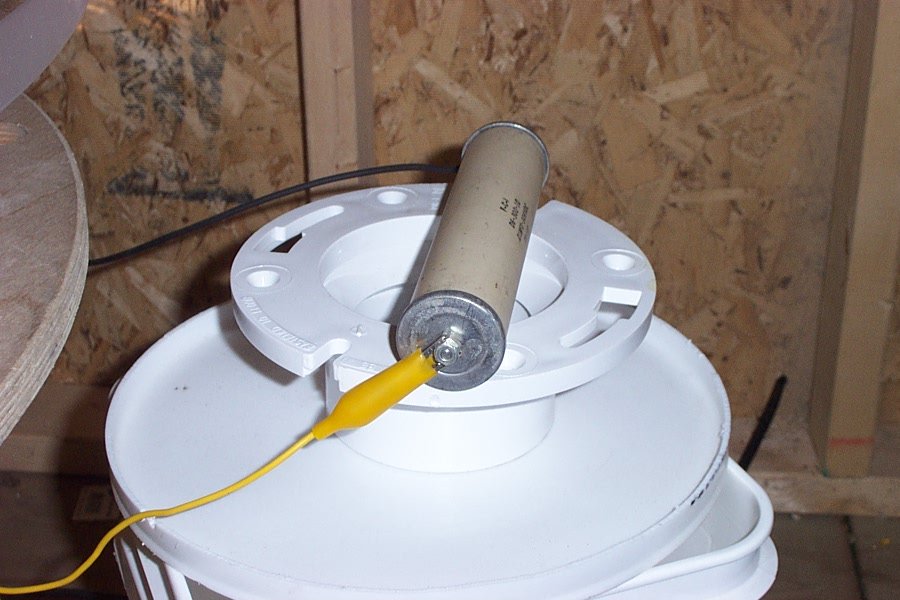 Cap is rated at .01 µF @ 30KV...that is, before it went BANG!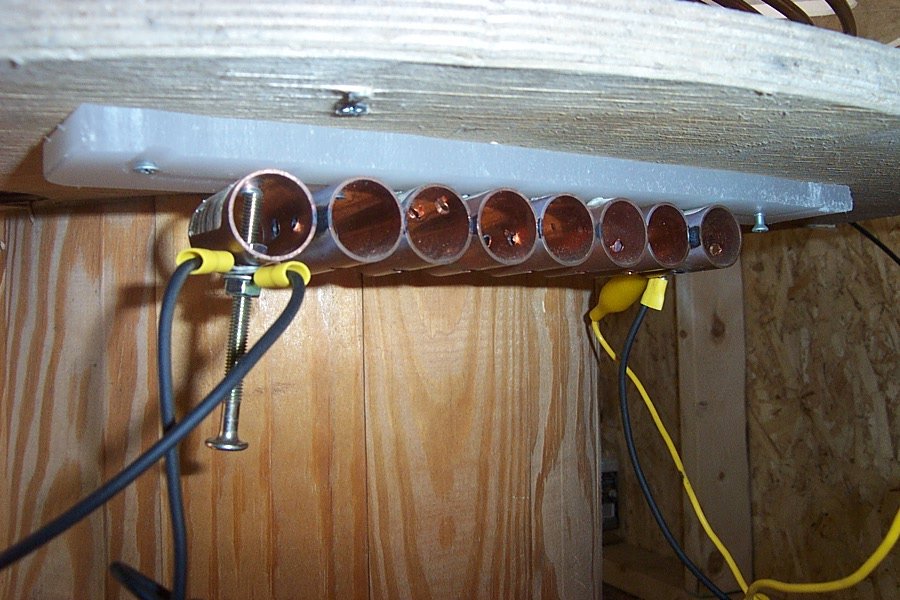 Here's my spark gap...8 segments of copper tubing gapped VERY roughly .01" apart.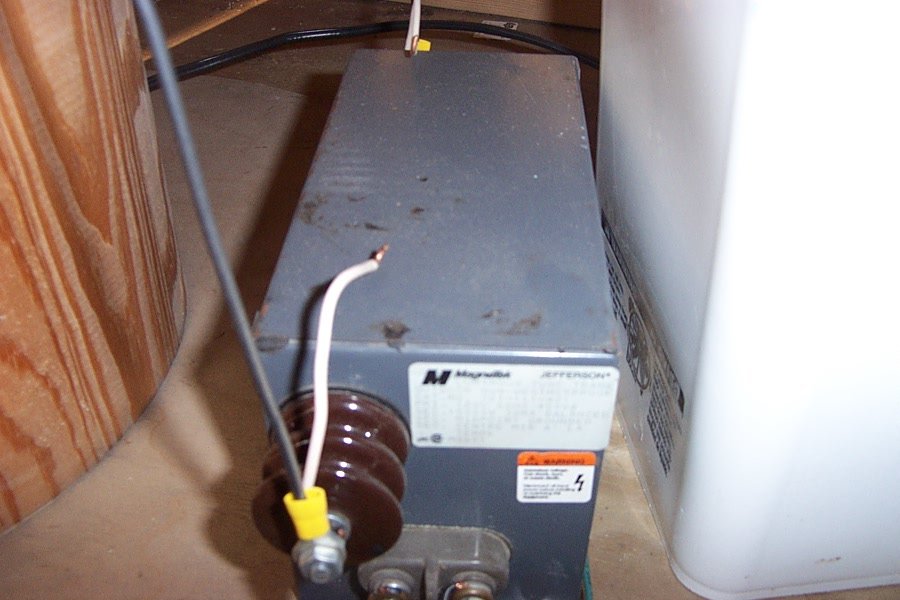 My 15/30 NST power source. Note the safety leads in white...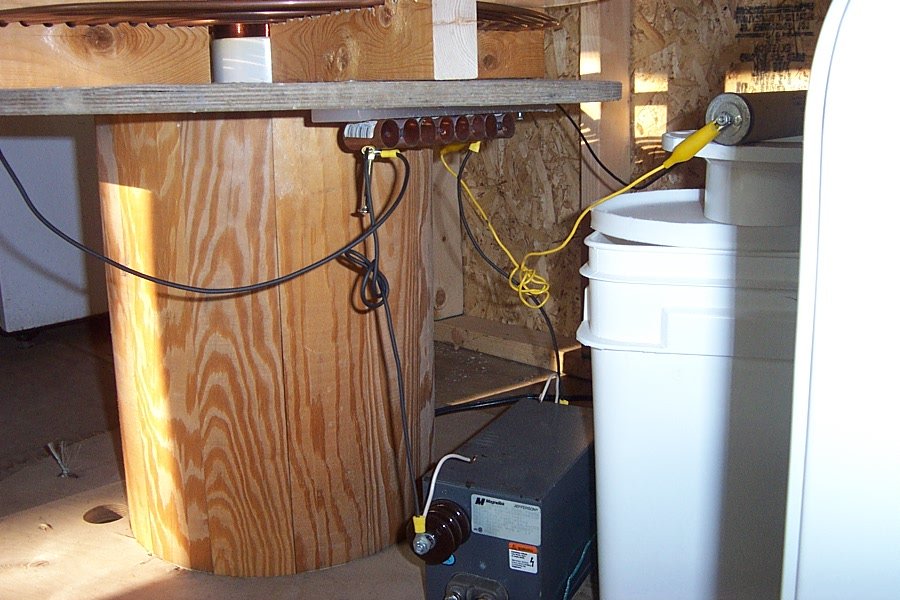 My entire messy tank circuit.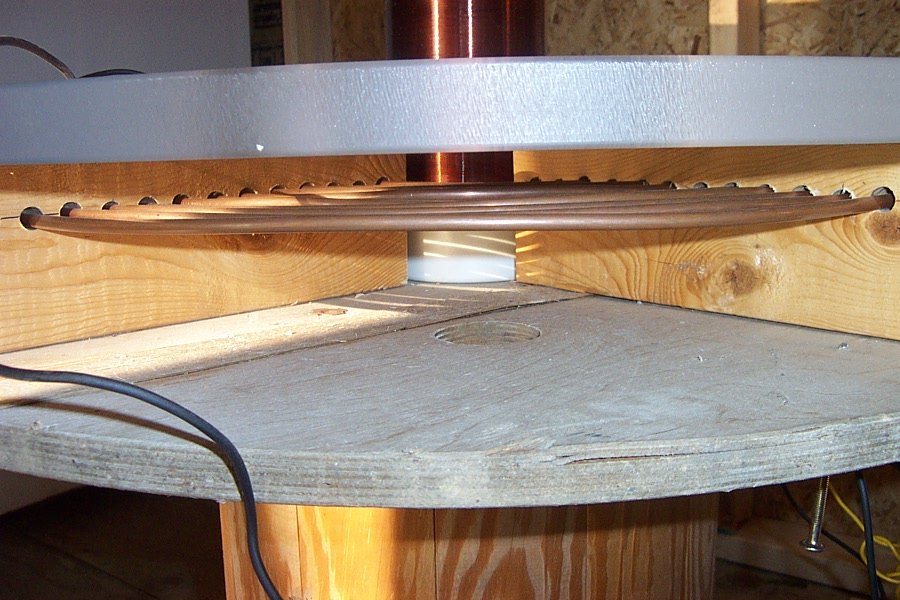 Edge-on shot of my primary coil wound on wooden supports with my acrylic table-top above for tap insulation.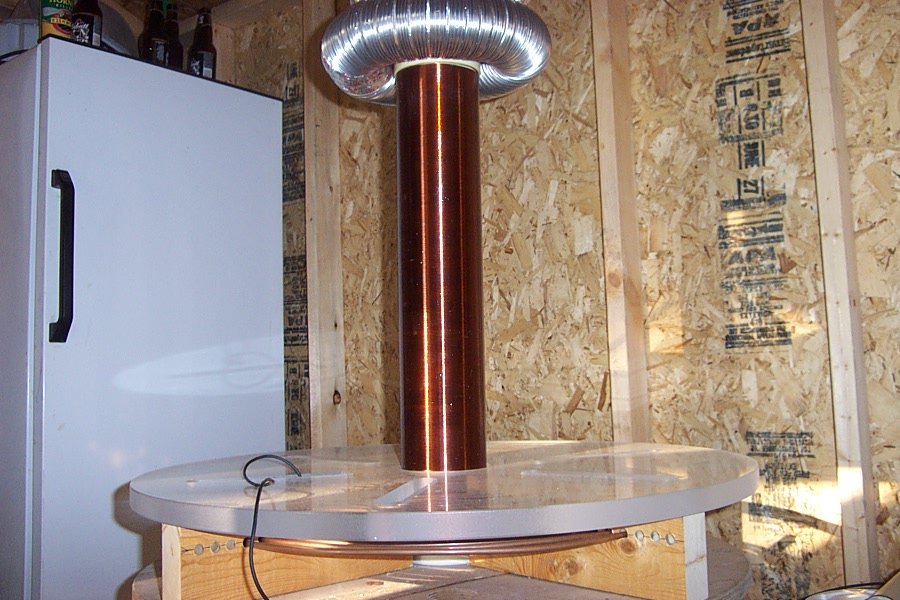 Whole shot of my setup!



---



More MOV files!


My sphere!


What to do with a non-winning lottery ticket!