811A Tube Coil Project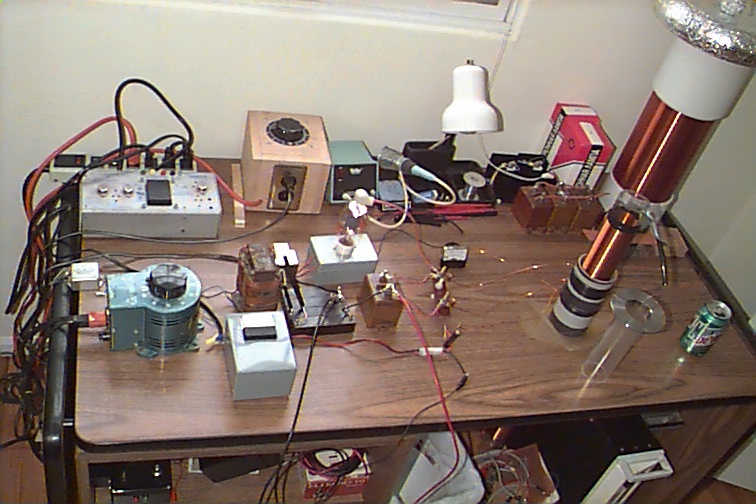 This project started after a trip to the Dayton, OH hamfest. I picked up some tubes and some large high voltage mica caps for a good price, and started building.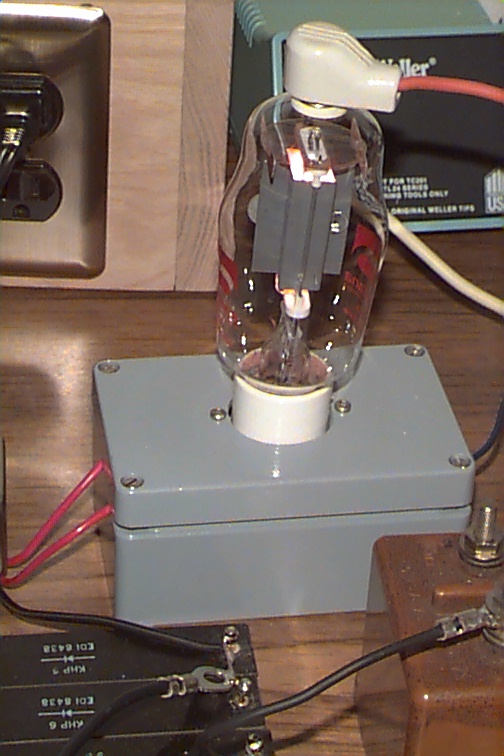 I found that the 811A was easier to get working than the 572B
(Even though they are supposed to be interchangable???)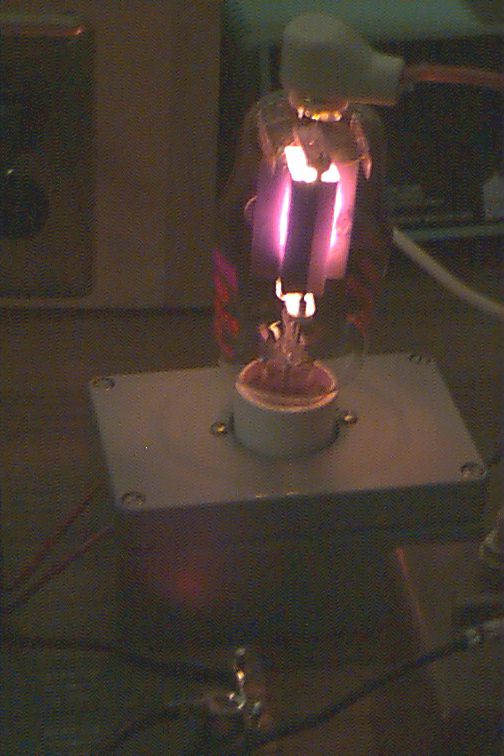 These tubes get hot!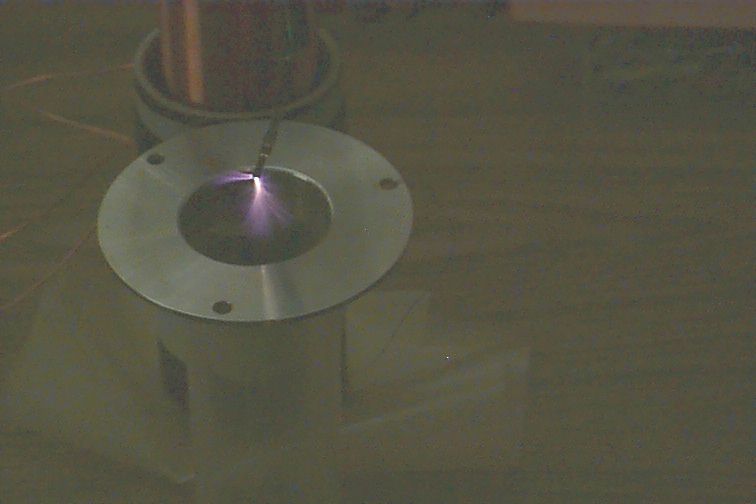 Some sparks, but not too impressive.