Wild Bill Emery has designed a 19 inch diameter conventional coil which we have built and begun testing. This coil has been run one evening and has produced sparks 13 feet in length. During the last run, we reached about 50% power when the spark gap was struck by an errant spark, killing the motor. We will continue testing with a rebuilt gap soon.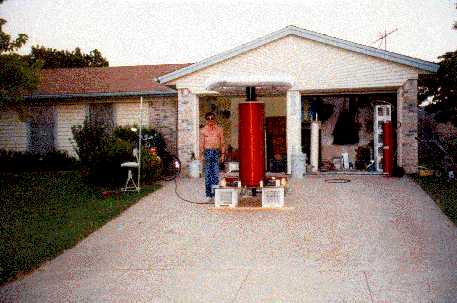 [191k]Wild Bill standing next to 19 inch diameter coil, 57 inches long, 14 gauge wire, 93 mh. coil. Toroid 62 inch by 8 inch, 14.4 kv pole pig, 6 kVA.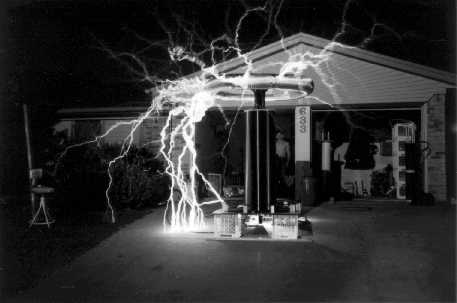 [85k] Big sparks.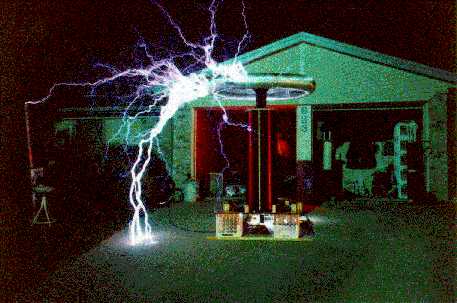 [196k] Big sparks too.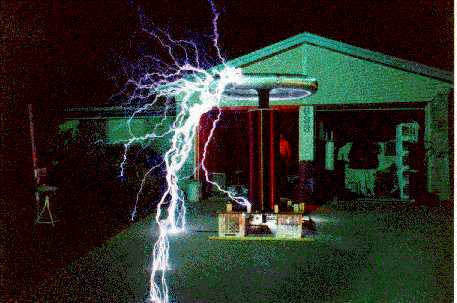 [185k] Even more big sparks.