Stacy's Tesla Coil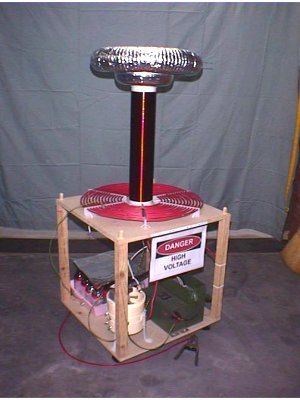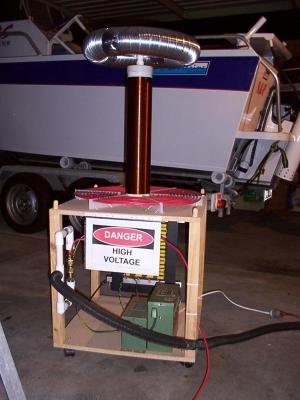 Hello and welcome! My name is Stacy Gillett and I'm an undergraduate studying BSc/E (Electrical) at the University of Melbourne in Australia. As you may have guessed, I enjoy building Tesla Coils… devices that generate artificial lightning-like discharges several feet long. On this site, you can read about how I designed and built my first Tesla Coil, which I fired up for the first time in early August, 2001.
---
The latest improvements to my coil

Brief history, basics of theory and construction

My coil's electrical and physical parameters

How well does my coil perform?

Essential reading for the would-be coiler

A small (but growing) collection of guides on specific aspects of coiling

Let me know what you think of the site!
---
---
Last updated May 24, 2003