Welcome to Lu Labs!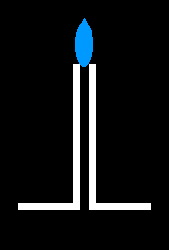 This site is updated occasionally; check back once in a while for new stuff! Last Update: 10/24/2004

WARNING!!! SOME STUFF HERE IS HIGHLY DANGEROUS. I DO NOT HAVE ANY RESPONSIBILITY FOR ANYTHING YOU DO THAT WAS INSPIRED BY ANY MATERIAL ON THIS SITE.

Projects and Stuff:

High voltage:

Tesla coil (UPDATED 7/7/2004)
Mini Tesla coil (in progress)
Things to do with a photoflash unit
Microwave Oven Fun
Induction Heater
Flyback Fun



Misc. Electronics:


Low Voltage Pulse Discharge
LEDs and stuff



Misc. stuff:


Stuff that hasn't been put into a web page yet (mostly pictures)
Air Cannon (UPDATED 10/24/2004)
Random Stuff


Random Rants
The Official Lu Labs HTML Table Experiment Revised April 18 2003

Indoor model airplanes
DIY Eyeglass Frames
Ideas


The Transporter

Some good books



Links:


High Voltage:

Jochen's High Voltage Page
Bob Lapointe's High Voltage
hot-streamer.com
Sam Barros' PowerLabs
Slava Persion's Voltage Labs
Tesla Technology Research
Bert Hickman's site
Resonance Research Corp.
JLN labs this site contains some other stuff as well as HV.



---

This site is a member of the HV community!